87 W Passaic Street, Rochelle Park, NJ 07662
(201) 880-7480
http://www.paramusdentalandimplantcenter.com/
 
Hours
Monday – Friday 9 am – 6 pm
Saturday - 8 am – 3 pm
A Comprehensive Dentistry Practice that provides state-of-the-art dental care to families, children, and adults.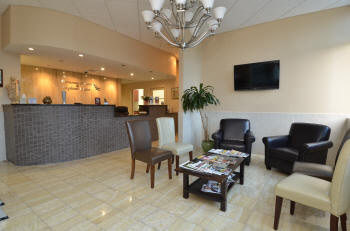 Paramus Dental & Implant Center uses the latest technologies and adheres to the strictest infection control practices to ensure that you and your family have a safe visit to our office.
Paramus Dental & Implant Center has a professional staff that includes five dentists, who are trained extensively in many areas of dentistry and have up to date licensing.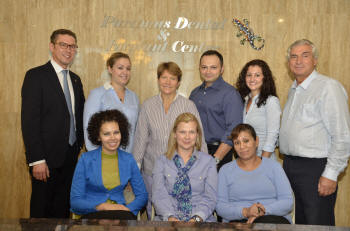 Dentists
Galina Zhukova, DDS

Alexander Gerskowitz, DDS

Gloria Fulmen, DMD

Rashid Khalid, DDS

Marc Feder, DMD – Pediatric Dentist 
The staff comes from a wide variety of experience and training and can provide almost every dental procedure right in their office for your convenience.
Services include: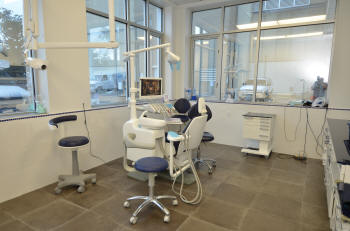 Implant Dentistry

Pediatric Dentistry

Cosmetic Dentistry

Restorative Dentistry

Orthodontic Treatment such as Invisalign

Professional Teeth Whitening
Preventive Dentistry
 What should you do to maintain optimal oral health are?
Brushing at least twice daily

Flossing at least once each day

Maintaining a healthy, balanced diet

Visiting the dentist at least once every six months
 AND Get a Check-Up
Paramus Dental & Implant Center will perform a thorough cleaning and exam to ensure that you remain healthy and free from decay and periodontal (gum) disease.
We invite you to contact Paramus Dental & Implant Center today to schedule an appointment with one of our dentists and receive high-quality, comprehensive care from experienced and trained dental professionals. We have flexible payment options and emergency, evening, and weekend hours available to accommodate your needs and your busy schedule. We look forward to taking care of you and your family!